How to Build your Personal brand in 2017?
2017 is the right year to build your own personal business brand.  We are now living in a digital word so there are many things to remember before to launch your product online, either it is an e-book, video courses or consulting. Since you don't have the product, you need to build you brand first. A brand that will searching by your potential customers on future.
Like I said, we are now living on a digital world so meaning you have to build your presence online. But how can you do that? I'll show you how.
Every brand has a domain name and a website as their stores, products and services. Sooner or later you need to have your own too. But before that you need to:
1. Think and Define your brand
Defining your brand is not easy. You need to do a lot of research and keywords before you build your own brand. Aside from that you need to recognize what to be known for by your audience.
Look at Coca cola, Virgin, Nike, Pepsi, etc.
They are just some of the brands that already known today. Like you, they first start on scratch thinking, defining and building their brand. You need to remember that your goal is to establish a brand that will give a great and valuable offer for your future customers.
2. You need to have a Domain
Once you define your brand, you need get to known online. You need to register your own domain name for your website.
For choosing a domain name, you need to remember that your domain name is a keyword for your brand name.
Like Social Media Examiner,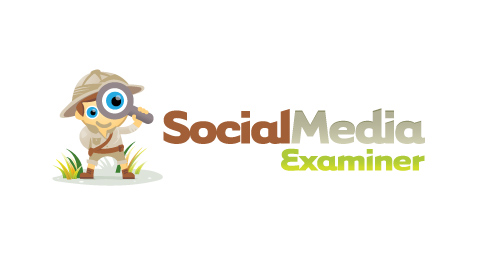 Social Media Examiner is a brand that helps businesses master social media marketing to find leads, increase sales and improve branding using social media platforms. As you observed, their domain name is easy remember which is socialmediaexaminer.com and they built their brand as known as they "social media experts".
If you don't where to buy your domain, I recommend Namecheap.
By the word "cheap" you can have your own domain name on affordable price. Namecheap has an online chat support that can help you with any error or issues. Trust me they are really good on helping their customers.  Get your Domain name here
3. Publish Your Website
Like I said, the website is your store. If you are a freelancer, your website is your online portfolio and in today's era peoples and companies are search online for informations. You need to remember that people visits a website because of the informations they needed. And if you have all the informations they need, it's a big traffic for your website.
Here's what you need to make your website:
Domain Name
Web-hosting
Design/Template
We already tackled the importance of a domain name and if you're not familiar with a web-hosting, it's a provider. Yes, it provide a physical home for your website and make the contents available for your website visitors. It also taking care of all your media files and keep it maintain to their web servers.
Remember, a domain name without a Web-hosting is dead and Useless.
If you don't have any idea on choosing Web-hosting, I recommend Bluehost.
Using bluehost for your website can host a multiple domains, so there's no need to pay more for hosting. You can get started now at only $3.49 a month.  Visit Bluehost here
After you set up your website, you need to choose a design or theme for your website. If you use WordPress   as your Content management system they will give you different kind of free themes that you can use and install to your website.
But if you want to have a nice design for your website, you can go and choose your desired template at Themeforest.
Themeforest is a market place for website templates and themes. You can get a theme for as long as $2 and you can use it lifetime.  Get your desire template here
If you want me to set up your website, please let me know here
4. Build your online exposure
Social media is a great help to build your brand exposure online. Once you have your website, start to make your brand or company profile on each social media platforms on facebook, twitter, Instagram, googleplus, linkedin, snapchat and others.
Here are some benefits of social media on your business:
It increase your brand awareness
It helps you to target your Audience
More interactions
Brand Equity
Leads
Traffics
Relevancy
These are the some of the benefits of building your social media profiles, If you want to get all of these benefits for your business, don't hesitate to do and start to build your social media profiles. You may also check the Social Media tools to use in your 2017 Marketing Campaign here
5. Building your Email list
If you not believed by the word "The money is on the list" you need to believe it now! Email lists are very important for all business. It will helps you to build trust with your customers. It also strengthen the loyalty, and the relationships with your audience.
If you are using a free email software like Yahoo, or Gmail for handling your daily emails and sending newsletters and promotions you need to change it.
I do recommend Aweber. It is what I am using with my current email lists.
Aweber is easy to use, and they will help you to run your opt-in email marketing campaign, facebook ads or any campaigns on a daily basis. They have awesome features and insights for tracking results of your emails campaigns.
Aweber has a 30 day Free trial, Click here
Blog Promotion Checklist
Get the 2017 Blog Promotion Check list and Strategies Delivered to your inbox
These are the some ways on how you can start to build your personal or company brand online. Please try to read it all, click each links and resources that I mentioned and get the "blog promotion check list" to be helpful to your business.
Conclusion:
If you have some ideas and resources (by the way I'm an affiliate of those resources) that I didn't mention on this post, please let me know and I am happy to read it and add them to my next blogs on future. Thank you.