The Quickest & Easiest New Social Media tools to use in your 2017 Marketing Campaign
Hey Marketers, Freelancers, Entrepreneurs and Business owners. 2017 is already landed and the social media world is quickly changing and it is so fascinating. Every social media platforms like facebook, twitter, pinterest, youtube and other platforms are making a new updates to their platforms.
While, the social media platforms are always updating, there are peoples that thinking, building and launching new ideas of social media tools, that empowering us on our day to day tasks.
New Social media tools to use in 2017
Here are the new social media tools to use for your day to day tasks and marketing campaign.
Rebrandly
Adobe Spark
Snaplytics
Sniply
Pexels
Leadferry
Hashtagify.me
ClickMeter
Clk.im
Giphy
PostReach
Quuu
Rocketium
Knowing the Tools descriptions
It is really important to know each tools functions, features and their insights.
1. Rebrandly
Rebrandly is the easiest way to create, share and manage branded links. Rebrandly wants to change the way people shares their relevant online contents: people deserve to sign with their name or brand the important links they share online. You can read my previous post about rebrandly and how to use it. Click here
Pricing: FREE
2. Adobe Spark
Easily create a beautiful social graphics, web stories, and animated videos with features. Adobe Spark is a free online and mobile graphic design app. Easily create beautiful images, videos, and web pages that help tell your own story.
Pricing: Free
3. Snaplytics
Automated Snapchat analytics, top Snapchat metrics, Snapchat followers overview and Snapchat publishing from your browser. Snaplytics provides analytics, scheduled publishing and campaign measurement when working with influencers.
Pricing: 14 day free trial
4. Sniply
Sniply adds your custom call-to-action to any page on the web, allowing you to engage your followers through every link you share. This tools are awesome for generating a free leads for you.
Pricing: Free
5. Pexels
If you are a graphic designer and you loved to use a high quality images, you are on right spot. Pexels provides high quality and completely free stock photos licensed under the Creative Commons Zero (CC0) license. All photos are nicely tagged, searchable and also easy to discover through our discover pages.
Pricing:  Free
6. Leadferry
Start and scale content marketing. Measure ROI, automate grunt work, and do more with LeadFerry content marketing software suite.
Pricing: Free
Hashtagify is a hashtag search engine with data about hashtags. This tool are very effective for your hashtag campaign especially on twitter and it's Free.
Pricing: Free
8. ClickMeter
The ClickMeter System was initially a web tool created to address the needs of our agency to precisely count and track the web-marketing actions. The system evolved rapidly, and emerged as one of the most widely used software solutions in our agency to collect, analyze, and share data.
Pricing: Free
9. Clk.im
Clkim was built to enable non-technical users to shorten, share and monetize their content in an elegant & highly effective way. They are also provide a whole host of metrics on who's clicking on your social posts, revealing their geographic locations, devices, platforms, browsers, OS, language settings, and more so you can hone in on your audience and build rich personas based on real data.
Pricing: $10/Monthly
10. Giphy
GIPHY is your top source for the best & newest GIFs & Animated Stickers online. Find everything from funny GIFs, reaction GIFs, unique GIFs and more.
Pricing: Free
11. PostReach
PostReach helps you understand where your traffic is coming from and who's talking about your content online.
Pricing: $10 for blogger 
12: Quuu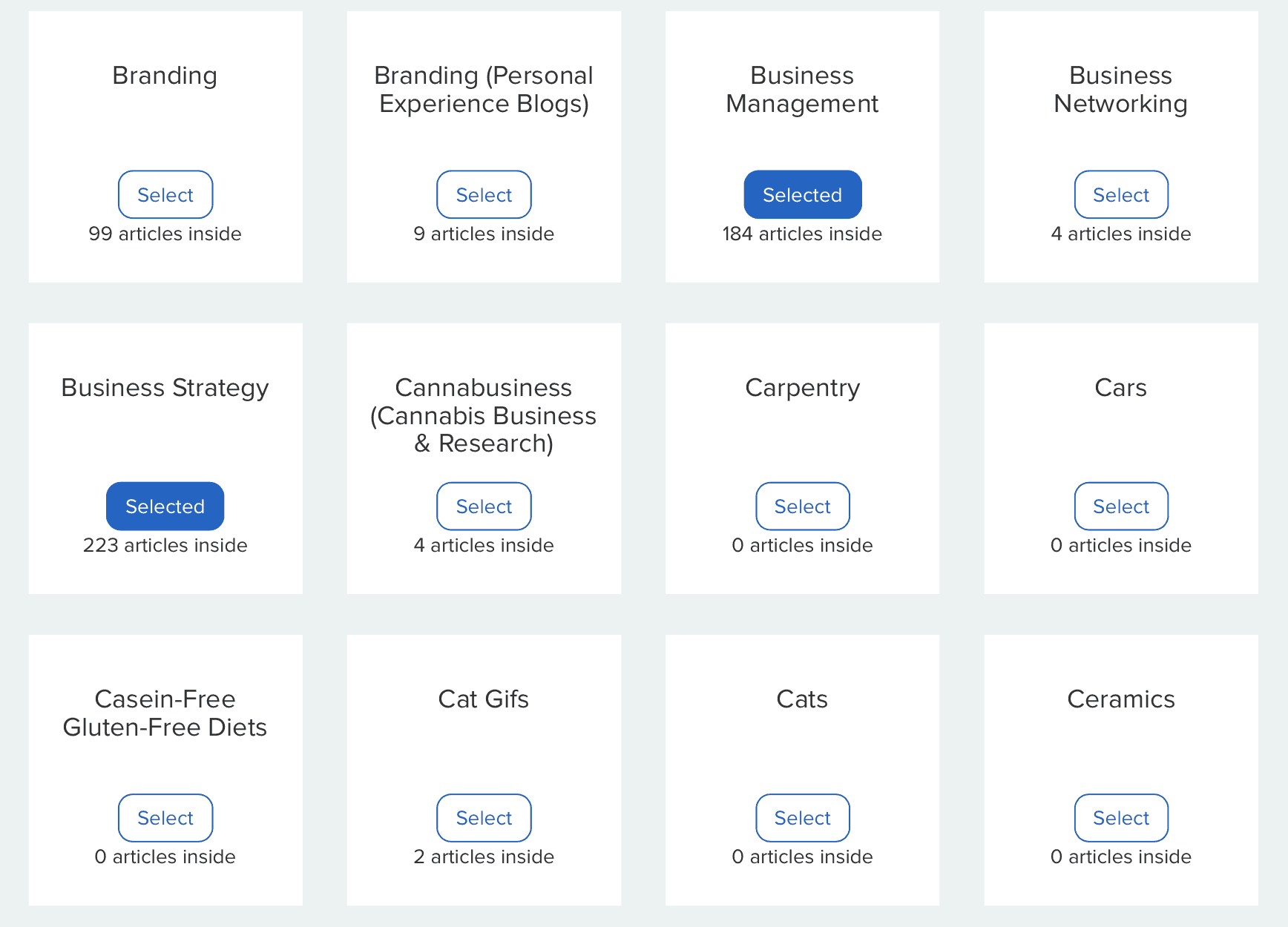 Quuu is a hand curated content suggestion platform that connects to your Buffer queue, allowing you to grow a relevant social media accounts.
Pricing: Free
13. Rocketium
Rocketium lets anyone create videos for social media using text, images, video clips & voiceovers.
Pricing: Free
Conclusion:  Do I missed some new tools? What is your favorite new tools?
Thank you for reading all the way at the end of the post. I'm hoping that you have found some new tools to use for your marketing campaign and for your day to day work.
If there's some new tools that I missed, (Yes, probably) I am very excited to hear about your effective tools too! Please feel free to comment and I'll be happy to check them and to answer it. Thank you!